Accès en ligne (Zoom) – Inscription et modalités ici
Le piano dans l'orchestre de Duke Ellington
par Leila Olivesi
Dimanche 10 octobre à 14h30
Sunside, 60 Rue des Lombards, 75001 Paris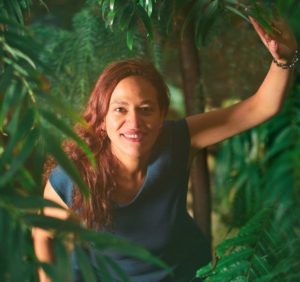 Duke Ellington, génie aux mille facettes, est reconnu à la fois comme chef d'orchestre, comme arrangeur, compositeur et comme pianiste. Leïla Olivesi s'attachera à éclairer le rôle du piano dans les créations de cet orchestre à la longévité exceptionnelle. Le piano est à la fois le centre névralgique de l'orchestre mais aussi un lieu de liberté et d'expérimentation où se crée la musique de Duke Ellington en temps réel. En réécoutant les grands chefs d'œuvre d'Ellington, on essaiera de mieux percevoir les moments où le piano de Duke donne son impulsion rythmique et créative à tout l'orchestre.
Participation aux frais : 10 € (8€ adhérents)
CONFERENCE
Piano in Duke Ellington's orchestra
by Leïla Olivesi
Sunday, Octobre 10, 2:30 pm
Duke Ellington, a genius with a thousand facets, is recognized as a conductor, arranger, composer and pianist. Leïla Olivesi will attempt to understand the role of the piano in the creations of this exceptionally long-lived orchestra.The piano is both the nerve center of the orchestra and a place of freedom and experimentation where Duke Ellington's music is created in real time. By listening again to Ellington's great masterpieces, we will try to better perceive the moments when Duke's piano gives its rhythmic and creative impulse to the whole orchestra.